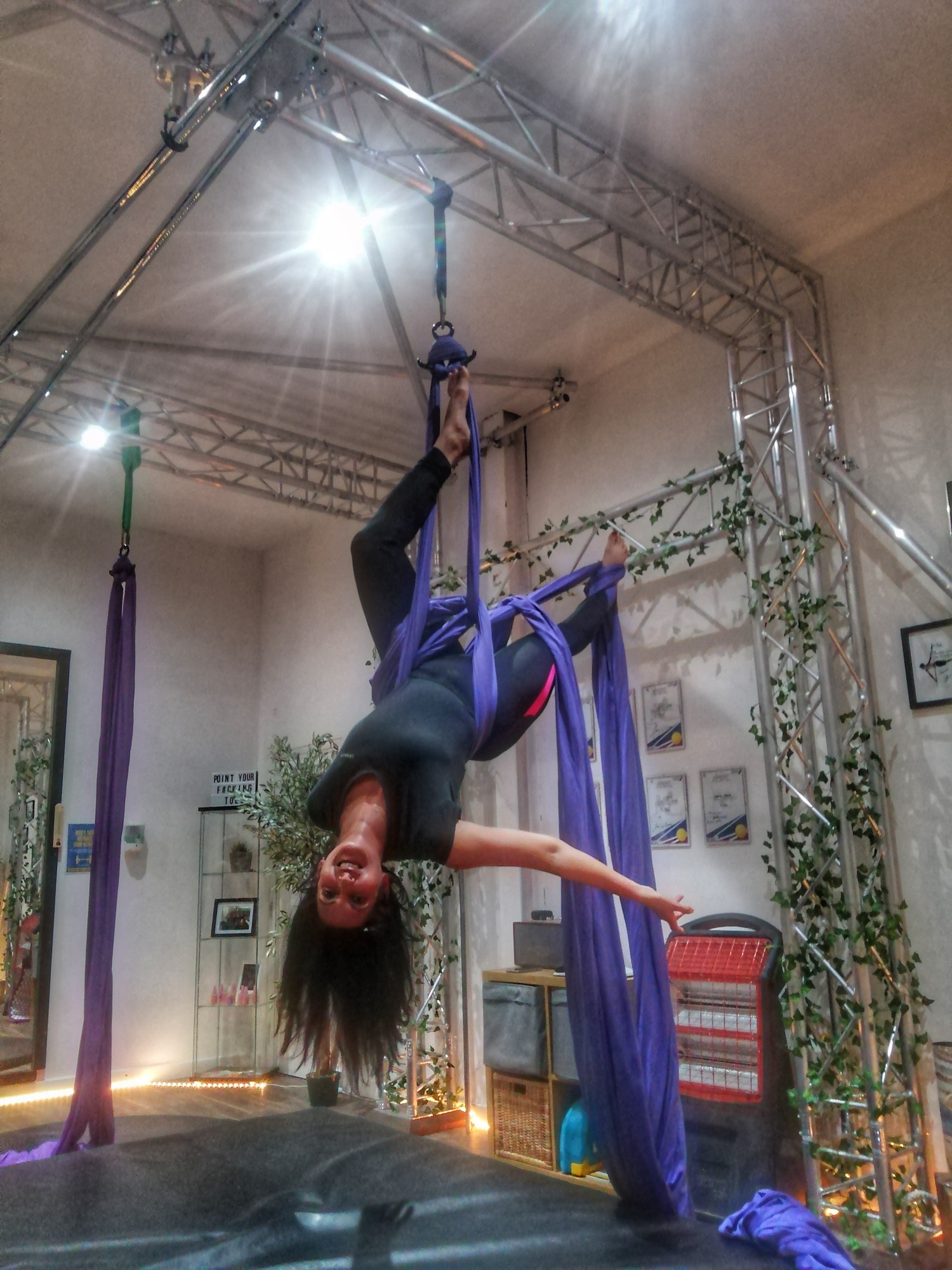 Welcome to the Circus!
Loving aerial life? We have a range of Aerial Hoop and Silks classes avaialble each week at KPole.
A great compliment to Pole; Aerial Hoop combines the strength and flexibility of other aerial disciplines and brings them together to create beautiful shapes and combinations.
Aerial Silks is our newest discipline at KPole, bringing the word strength to a whole new level. We offer complete beginner classes in this discipline, to allow you to progress safely and effectively.
Aerial Hoop classes run in Beginner and Intermediate levels. We also have 6 week introductory courses available, which will begin again in January 2021.
Aerial Silks classes run at a beginner level for adults on Wednesday and Friday evenings.