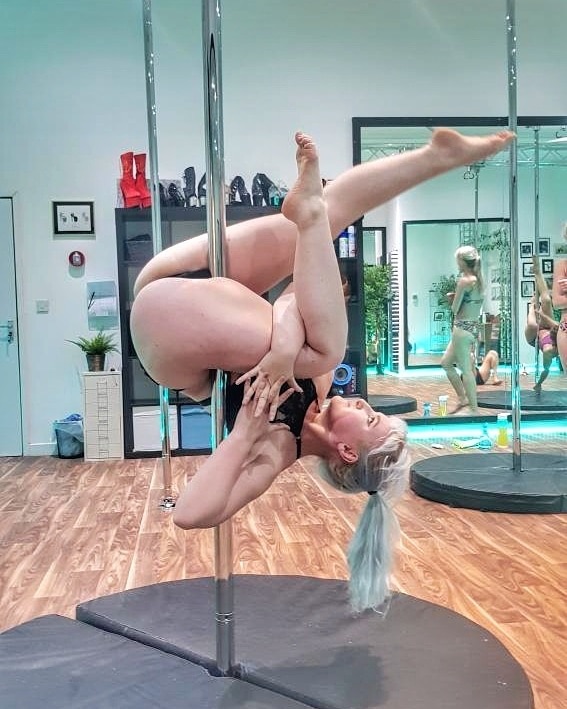 Our intermediate 1 class is suitable for any student who has a confident, unaided invert and dismount.
In these lessons we will begin to move onto more adventurous and complex inverts, which require good understanding of muscle engagement and the physics of pole fitness.
We will be working towards moves such as Butterfly, Superman and Brass Monkey, as well as beginning to link more complex spin combinatons.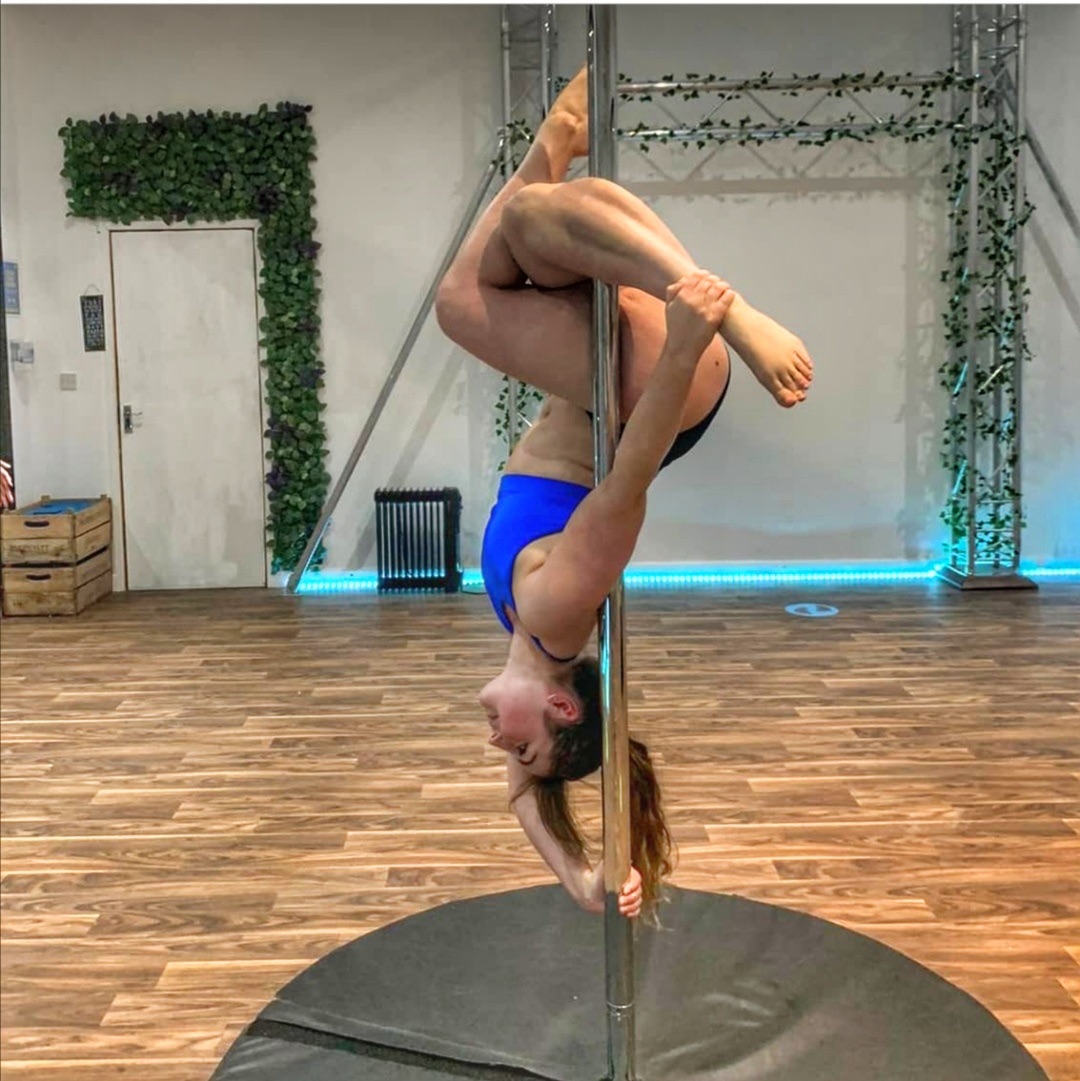 Intermediate 2 pole is suitable for anyone who has started to progress towards 'arms only' moves such as Ayesha and Handspring.
Here we start to link more complex series' of inverts and spins, as well as challenging your strength and flexibility levels like never before!
Come and explore what your body is capable of!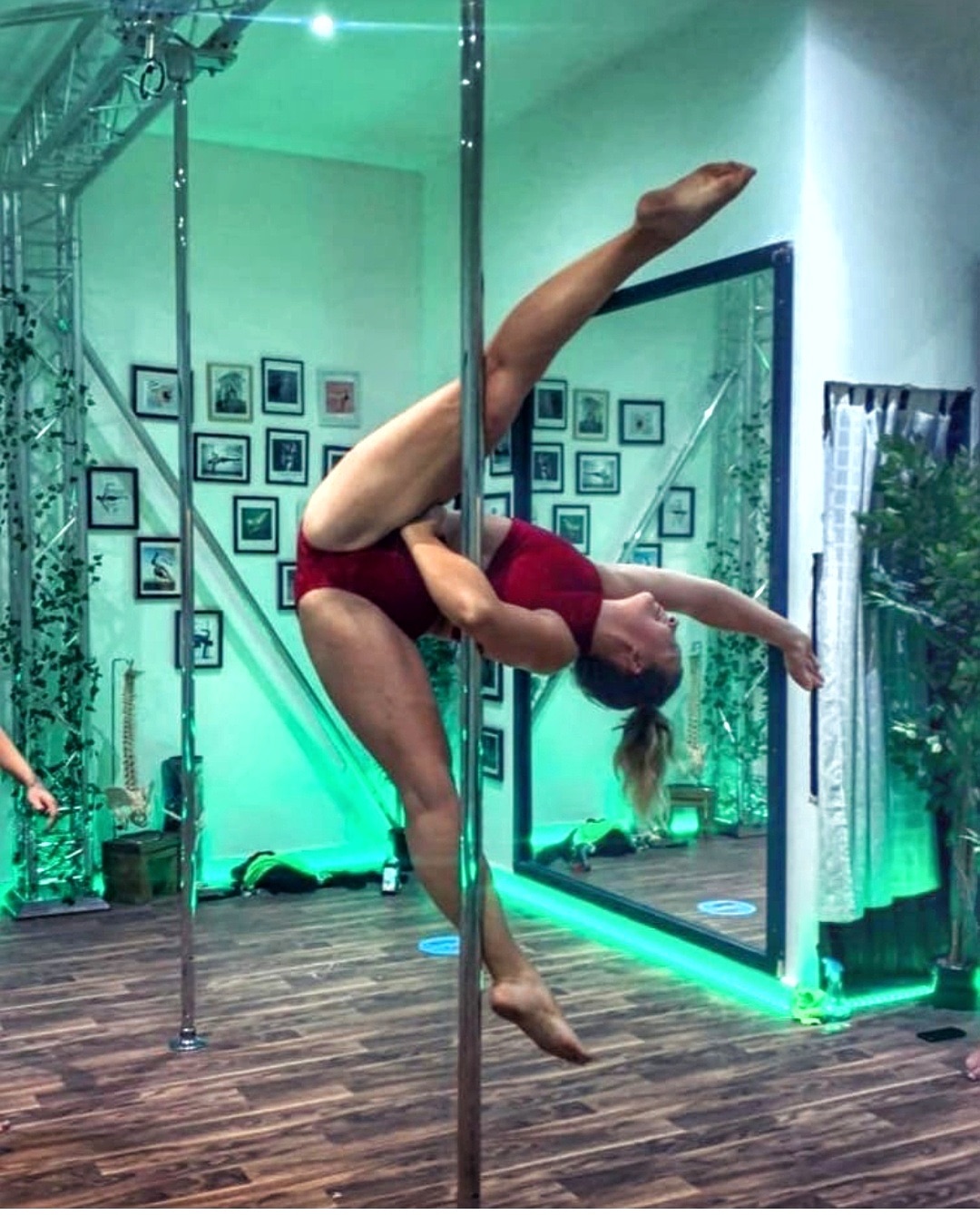 Our advanced pole classes are a follow on and extra class for our Intermediate 2 polers, who wish to attend more challenging classes.
We expect our advanced polers to be attending at least 2 classes a week with us, as we want to ensure that you are training your body in a safe and effective way.
Flips, tumbles and drops all await you in advanced pole, start to choreograph your own combinations and push yourselves to the limits of your capabilities.