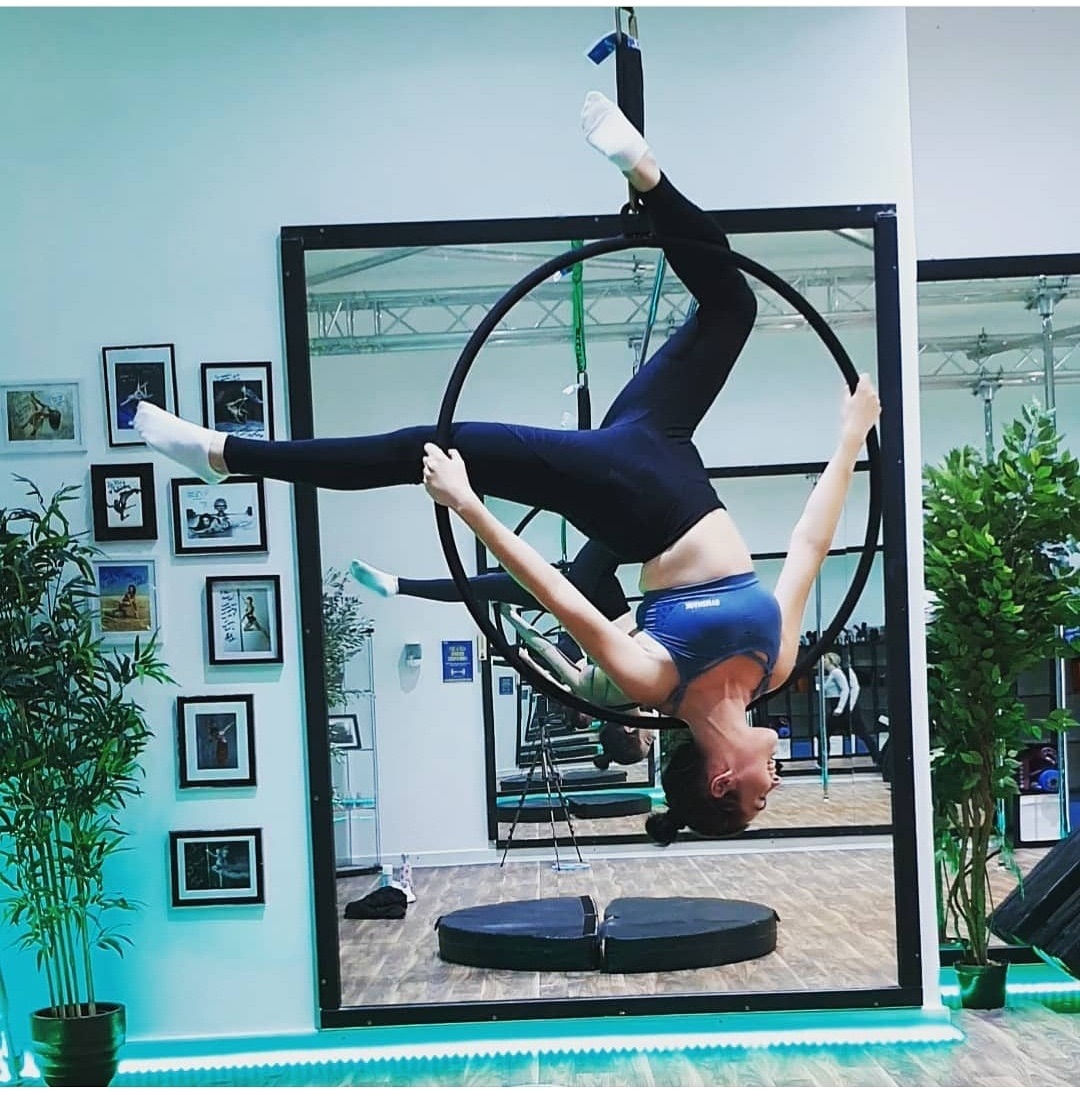 Private lessons are avaiable to book with all of our instructors
We also offer private sessions in all disciplines (Pole, Aerial Hoop, Lollipop Lyra, Aerial Silks and Flexibility), so please let us know upon booking, which area you would like to work on.
We ask that you have a think about the types of moves you would like to work on within your private session. This can be as simple as 'strengthening', or as detailed as a particular move you would like help with.
Small group private sessions (maximum of 5 people) can also be arranged. Please contact us to enquire about prices.
This is a great way to make private sessions more affordable, yet still get more attention to detail on those moves that have been troubling you.
we recommend that group private sessions are booked with people of a similar level, as this means you will get the most from your session.