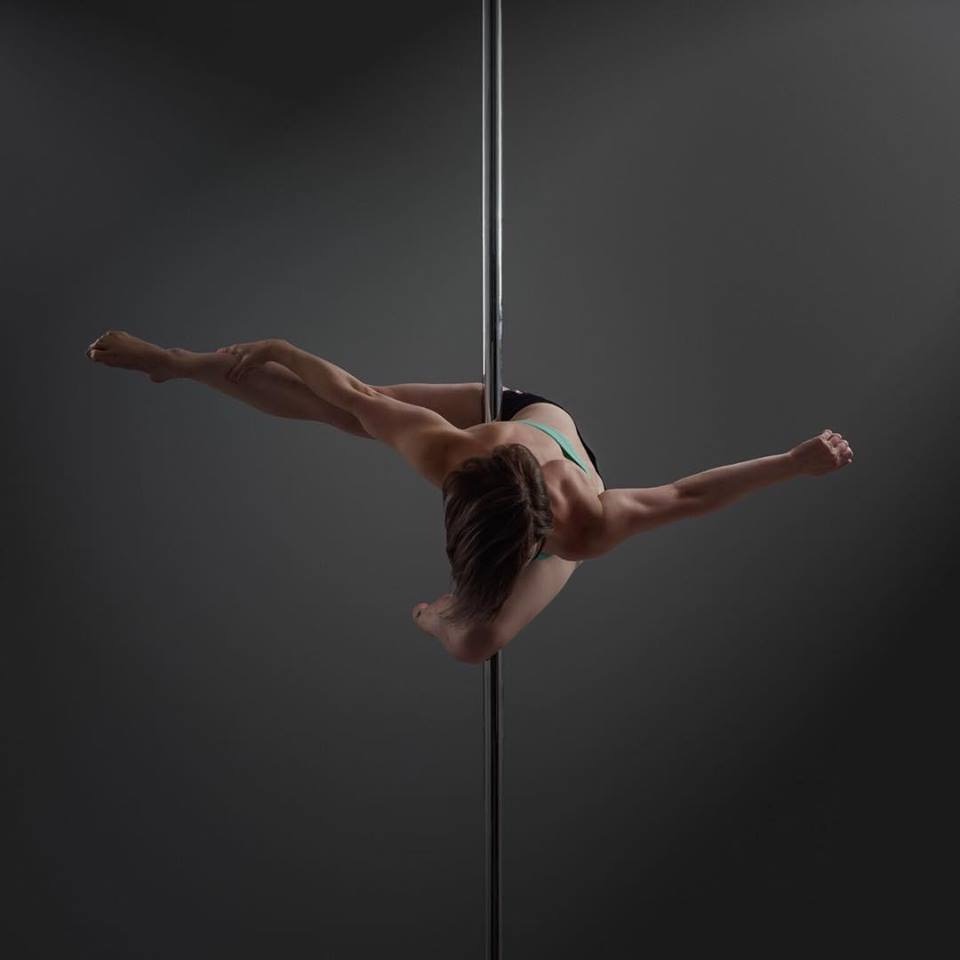 For me, pole started out as a lot of things do for me, a spontaneous idea to try something new. As I turned up for my first class, on my own and not knowing what to expect, it started to seem like a bad idea.

How wrong I was. Pole has made me the most confident I have ever been and I absolutely love to teach and see people reach their fitness goals.
I'm a sucker for endurance and strength training and really enjoy teaching those fundamentals needed for pole.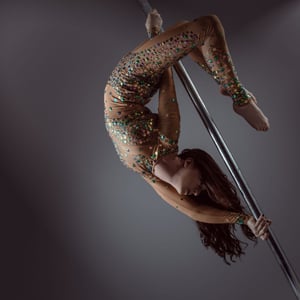 I discovered pole fitness during a period of my life where my self confidence was incredibly low. I remember being nervous at my first class, but everyone was so encouraging and immediately I was hooked. I haven't looked back since!
Although I enjoy all aspects and styles of pole and pole dance, I have a particular love for spinning pole and flexible shapes.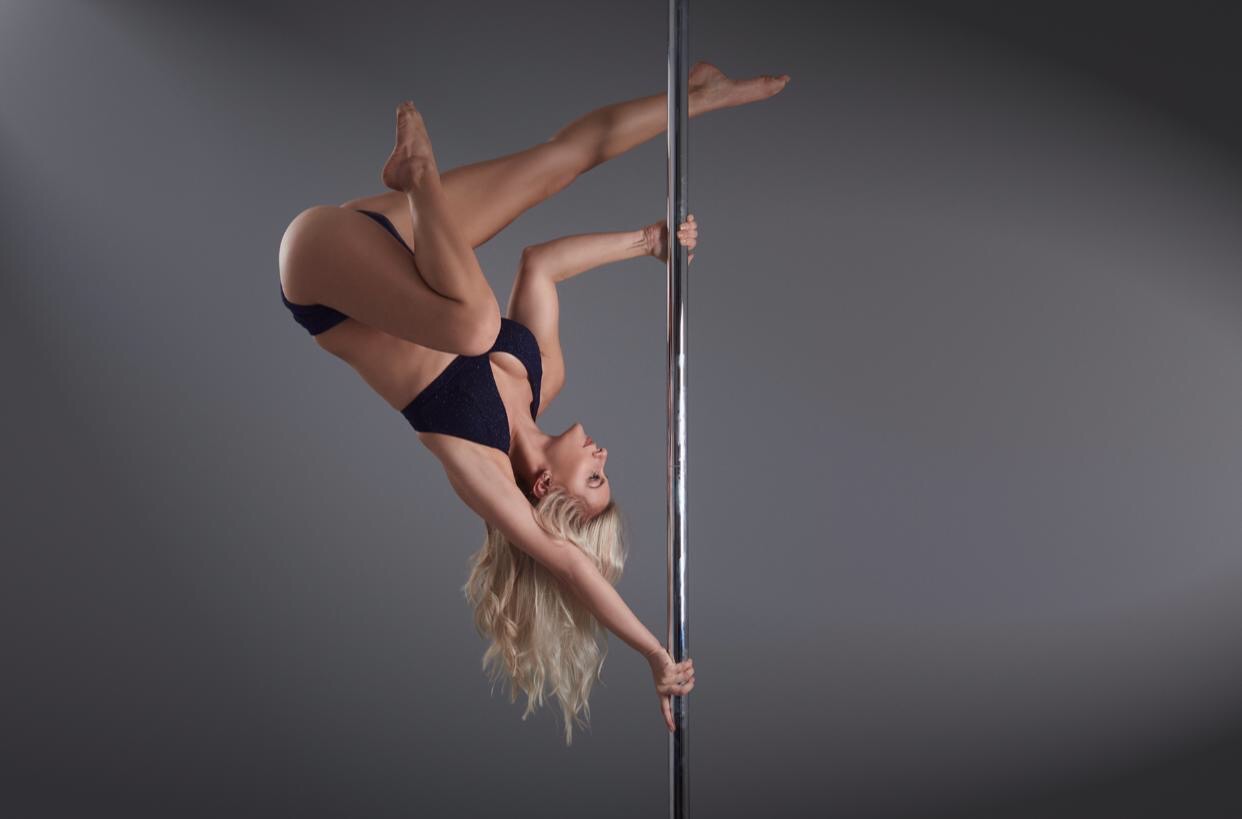 Before I started pole, I remember watching videos online thinking 'I'd love to be able to do that!' but I told myself it would never happen because I thought I had zero flexibility or strength compared to these people! I turned up to my first pole class by myself feeling really anxious, but I absolutely loved it!
Teaching for me is so rewarding, I love to see my students leave feeling as though they have achieved something!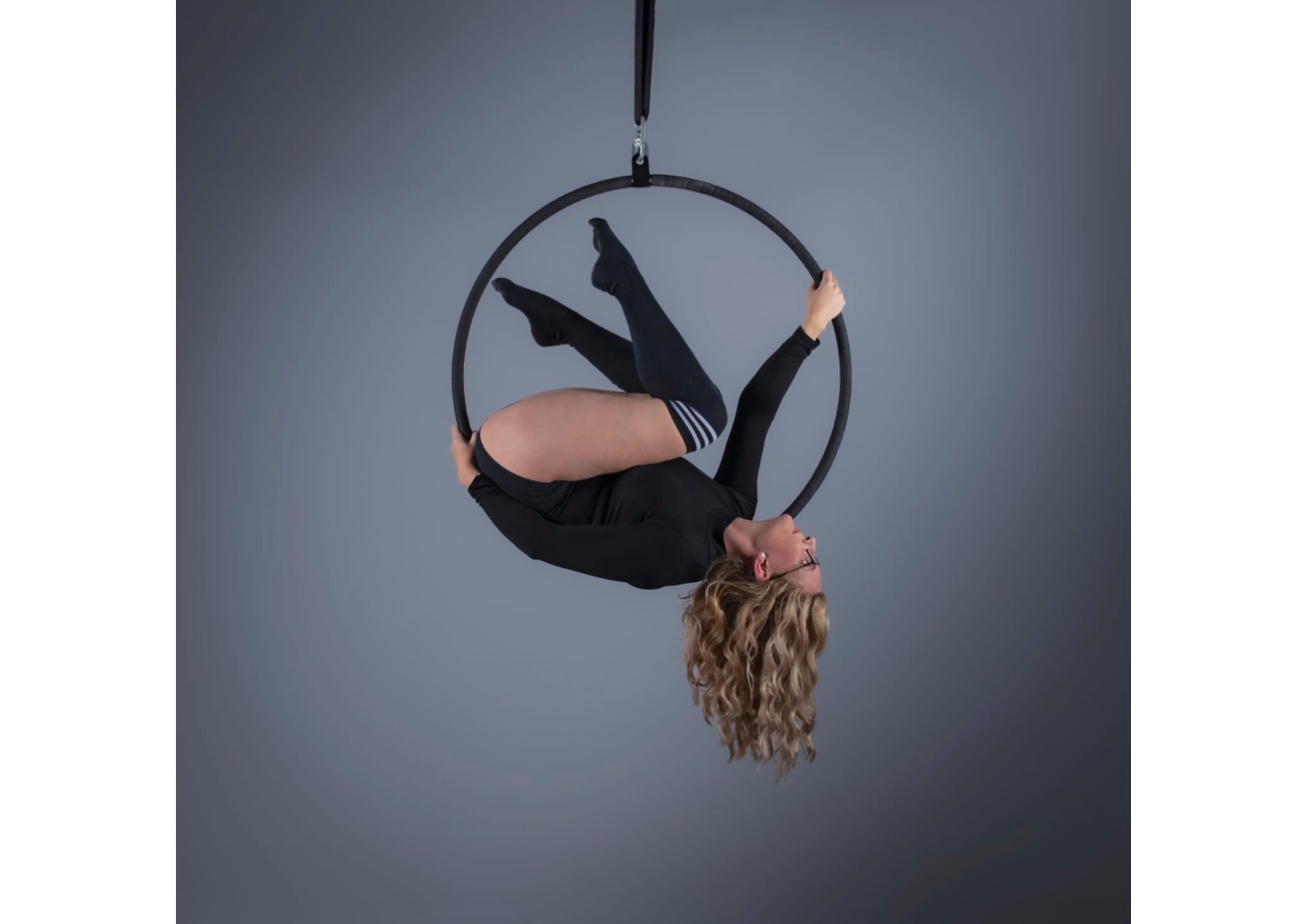 I joined the KPole studio as a student a few months after they first opened their doors back in 2016. I originally started with Pole and then developed a love for Hoop, along with all the other apparatus!
Hoop and Lollipop are by far my favourite as I love the elegance and flow that comes with it.
I'm really looking forward to passing on my skills to the wonderful KPole students, and watching them grow throughout their own aerial journeys.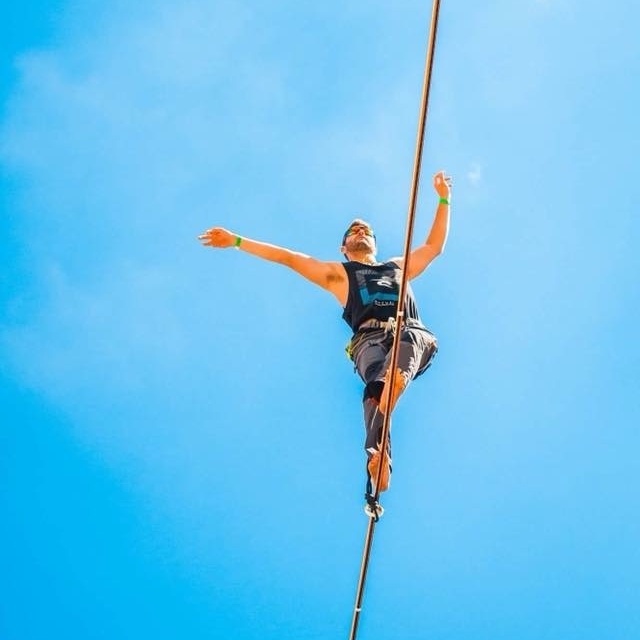 For the past decade I have dedicated a large majority of my time in a few disciplines which serve me well, these being Yoga, AcroYoga, Rock Climbing, Slacklining, Calisthenics & Circus.
In 2015 I started teaching Acroyoga and Partner Acrobatics to help people around me enjoy that great feeling Acro brings to the table. I have taught Acroyoga workshops in the UK, Spain & Greece and I teach on a regular basis in my home county of Shropshire.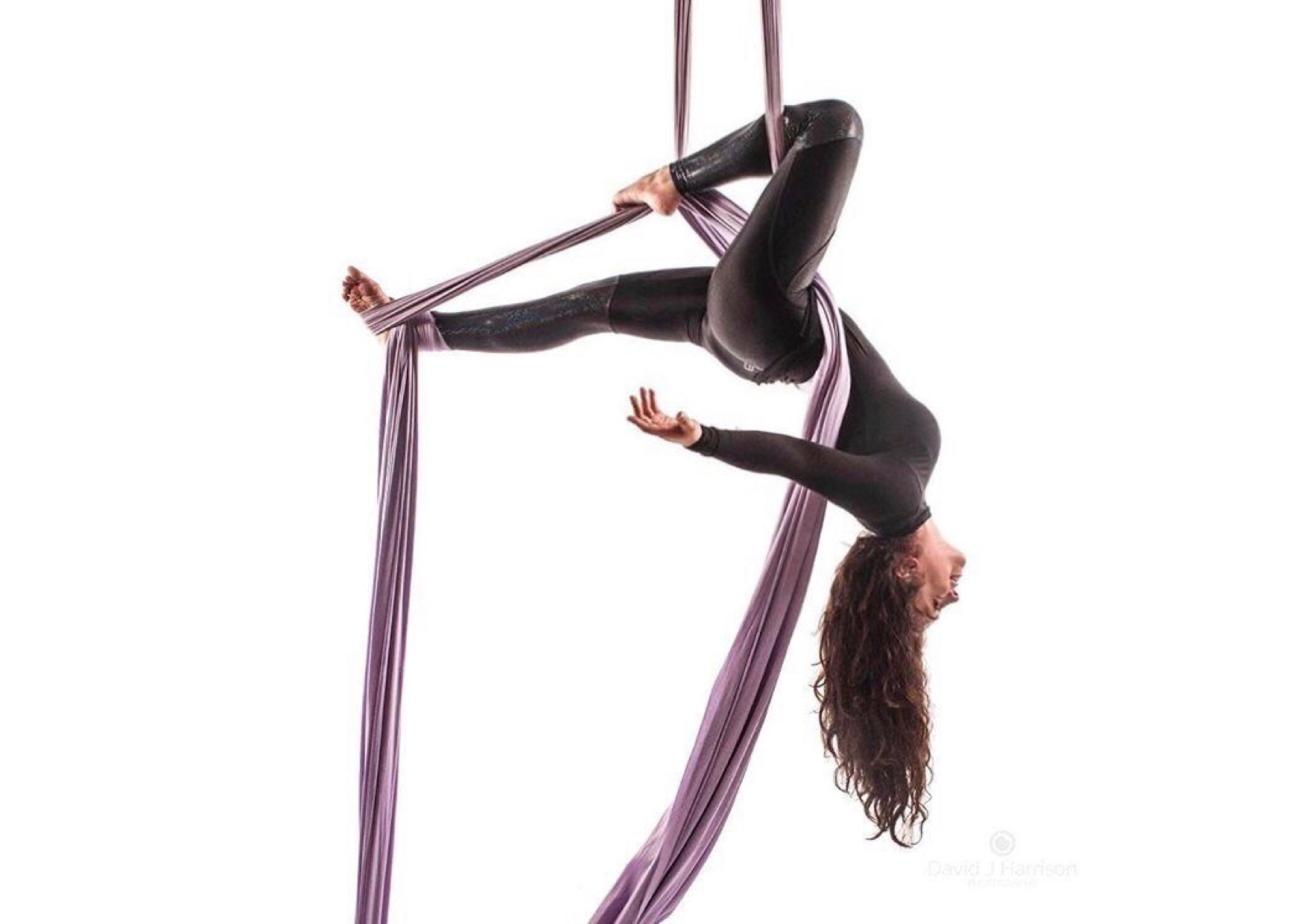 I have been training in aerial silks and rope for five years now, and completed my formal teacher training under Paper Doll Militia in 2018.
I am particularly interested in dynamic movement, breaking down moves and techniques in a way that is accessible to each student regardless of previous experience and background.
I have been lucky enough to have trained with some amazing artists from all over the globe, and have taught in the UK for several years. I cannot wait to share these beautiful art froms with you at KPole.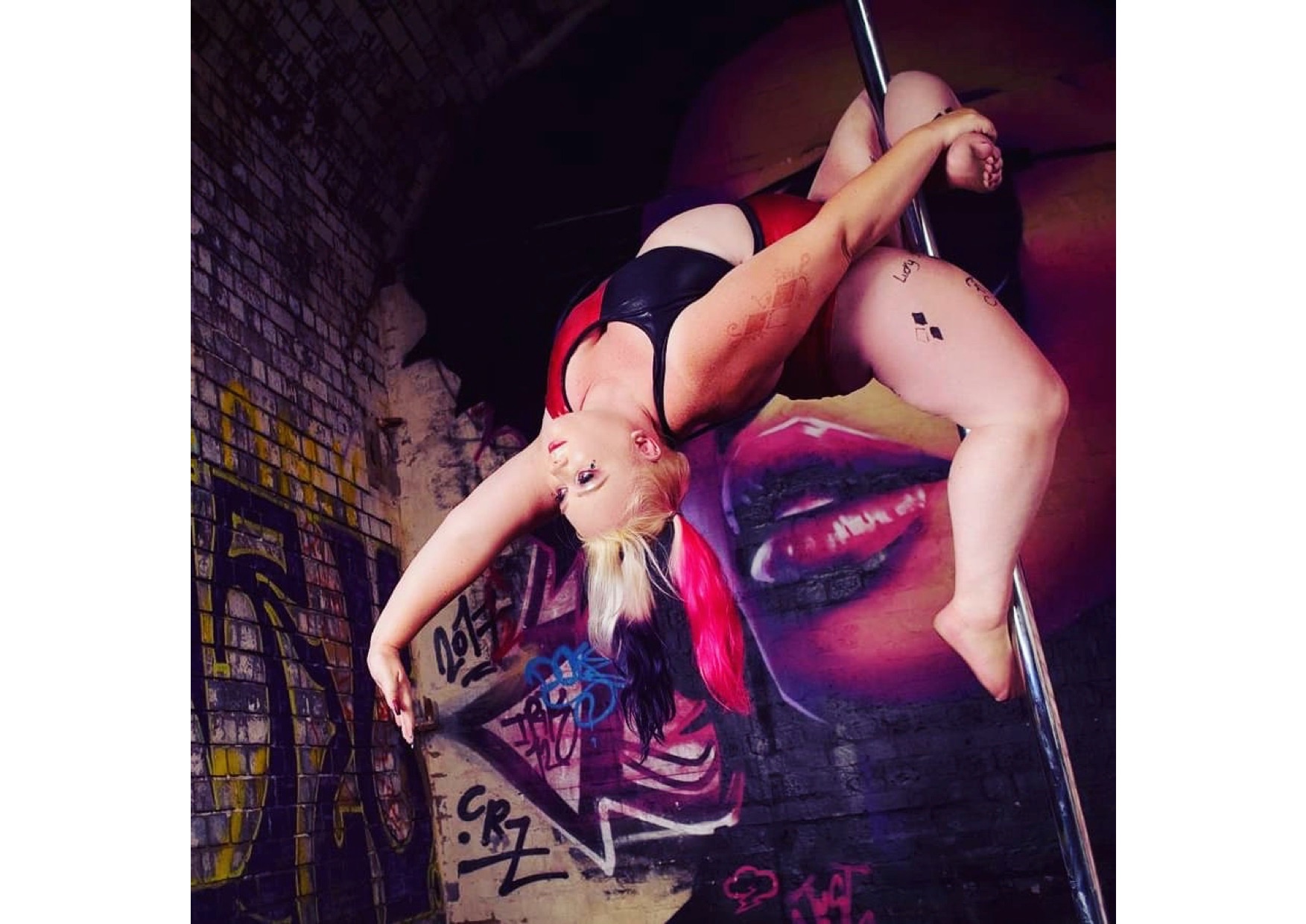 I joined KPole as a student in January 2017. I'd lost a lot of the confidence I once had, so when I saw a Facebook ad about the studio, i decided to give it a go, hoping it would help me to get that confidence back.
I walked into the studio on my first day, met someone who would later become my best friend, got on the pole, and was immediately hooked.
I am thrilled to now be part of KPole as an instructor and help others achieve their goals.